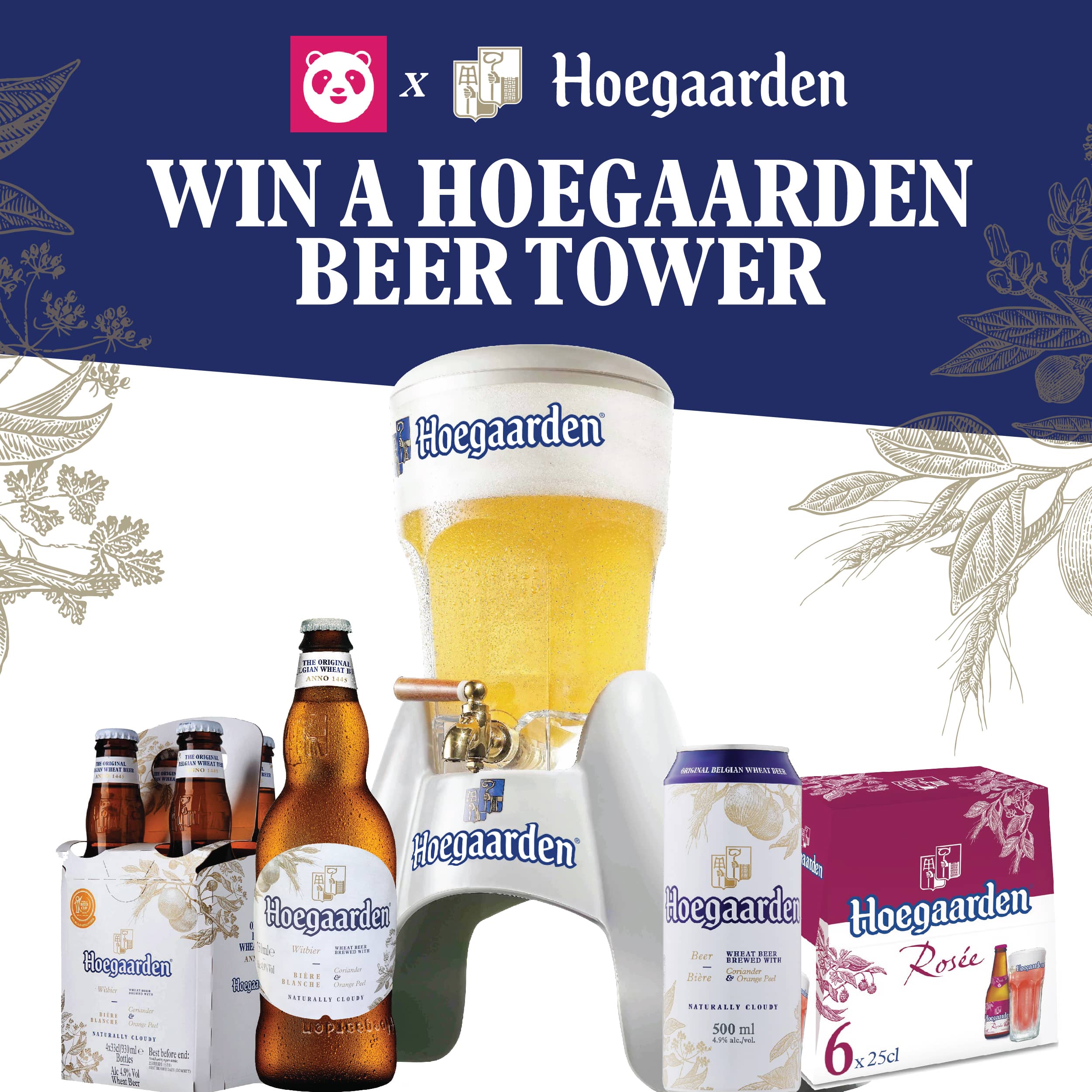 Food Panda x Hoegaarden Tower Lucky Draw 2021
Terms and Conditions
1. This contest is organized by Pacific Beverages Pte Ltd ("foodpanda") and will run from 10th – 31st May 2021.
Any transaction made outside Singapore will not earn chances towards any draw.
Any orders placed after 31 May 2021, 2359 hrs are not valid orders and will not qualify for the contest.
2. Only valid orders will count towards this contest. A valid order must:
a. be a minimum SGD 20 spend with Hoegaarden Products sold in Food Panda Mart only; and
b. not be cancelled or refunded (in part or in full). Should there be any cancellation of orders, users will be disqualified from the contest. Any prizes issued (or its equivalent value) must be returned to foodpanda.
3. Registered foodpanda users (save for the employees of foodpanda and its affiliates who are not eligible to participate) are allowed to participate in the contest by way of the foodpanda app. Collation of the valid orders cannot be shared and is limited to the user accessing the contest in his/her foodpanda app.
4. 1 random winners will be notified by 2nd June 2021. Pacific Beverages Pte Ltd will provide instructions to the winners on how to claim the prize. In claiming the prize, Pacific Beverages Pte Ltd may request for identification documents in respect of further information from the winners for verification purposes.
________________

Good Luck!
Pacbev  x Food Panda